Pitera is the one and only mist. For me, this is the most incredible skincare I have ever had. Their claim is #changeyourdestiny and it really does!
I read a lot before buying SK-II Pittera Facial Treatment Essence and one of the things I was afraid of was its weird or strong scent. When I bought it, I was ready to get my feet wet. I was very brave and so once I opened it I was very prepared and very conscious that maybe it could displease me a lot…
But I found a unique scent not bad, not super good, only the scent of the active formula.
This is a perfect product to re-boost the skin. From the same moment I apply it, it is easy to see how radiant is the skin. Suddenly, it becomes lighter, luminous, uniform… tremendously beautiful.It is true that at the beginning this is a temporary feeling but after several months, the skin maintains this radiant beauty.
It is important to note that in 35 years its formula has essentially never changed: "more than 90% PITERA, a natural bio-ingredient containing vitamins, amino acids, and minerals".
How does it work?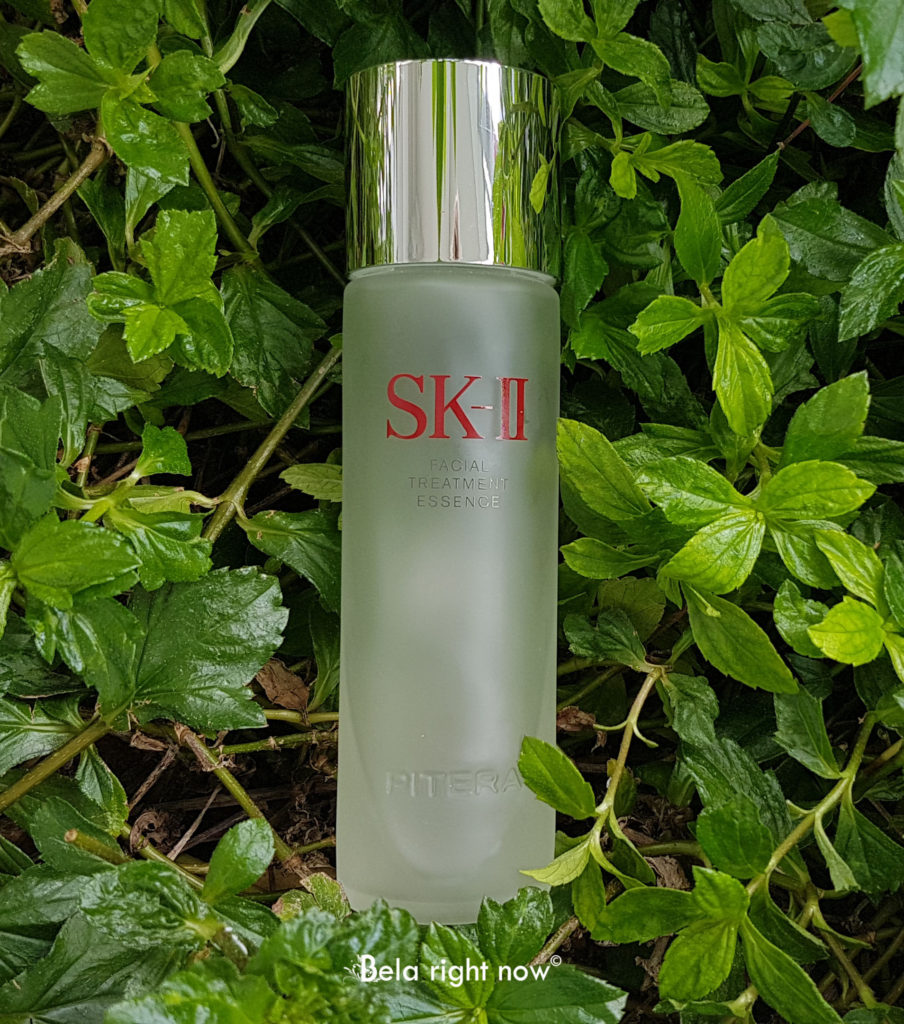 Essence means that the active ingredient is an ultra concentrate, in a translucent liquid. This is why essences are more effective and a big ally for the rest of your routine.
Also, you can choose an essence and combine with another active in your serum or cream. But not more than two types of main ingredients to obtain what we really want. This way, we avoid overburdening the skin.
For example, essence for moisturizing and hydrating the skin, and a cream for whitening or anti-wrinkles or firming, etc. If you use too many actives at the same time, you will never see a real change in your skin.
Try to combine two effects in the morning and other two effects at night.
Thanks to the vitamins, amino acids, and minerals included in Facial Treatment Essence they act gently, exfoliating the skin surface and renewing the cell cycle.
They say:
Spots are less visible
Appearance of wrinkles is reduced
Skin texture is more refined
Firmness is improved
Radiance is revealed
And I agree with 99% of this!
Although from SK-II recommends using a cotton pad, I prefer to use my hands directly.
Morning and night
Wash your hands
Clean your face with your beauty routine
Tap your face very gently to activate your micro-circulation
Put 3 or 4 drops in your palm
And tap again very gently on your skin, moving from the center of your face to outwards, until it is absorbed
One more thing to add. This is a powerful skincare that helps against dullness and external aggressions but, remember that the best anti-spot friend is a sun cream. With a good and high sun protection, your skin will always look like porcelain and is prevented from the early aging. Use it along the year, no matter whether you are on the beach, in the mountains or in the office! Also, treat your skin with specific skincare like GenOptics Aura Essence, the SK-II whitening serum for a more radiant skin.
You can combine this routine with R.N.A.POWER Radical New Age Cream, if you have dry skin or if you live in a dry country. An amazing cream for these conditions!
Pitera Facial Treatment Essence is a beauty product that when someone tests it for the first time, a new necessity is created in life. You only know that is a must-have to include in the daily routine forever and ever…
To conclude, I leave you with a very nice video of the complete ritual by SK-II.
See you around here soon!